Recording the Unheard World of Ultrasound with a Commodity Microphone
Goal: I'd like to confirm if I can make an ultrasonic whistling sound to recall my dog. To do this, I need to record my efforts with an ultrasonic microphone, but they are very expensive. Or are they?
How to Record Ultrasound
The sides of microphone boxes state the recording frequency range is 20Hz – 20 kHz – human perception – but ultrasound is over 20 kHz. Good news: This is the guaranteed frequency range; it turns out that condenser microphones, which are just vibrating capacitors, keep 'vibrating' past 20 kHz. There is no hard cut-off at 20 kHz.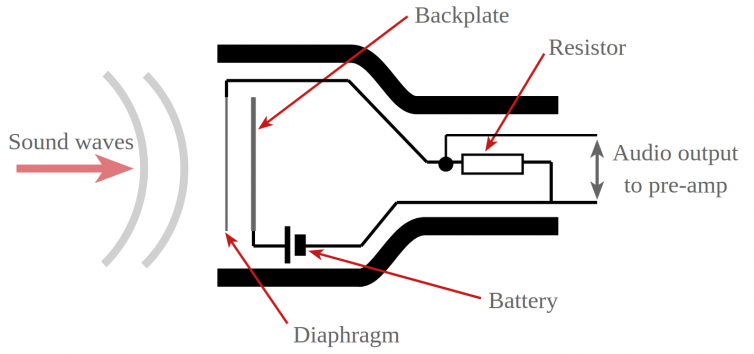 Now, the higher frequencies may become attenuated due to mechanical reasons like the enclosure, glue, diaphragm thickness, and the like, but we can compensate in software if even needed.
Recording Ultrasound is Actually Simple
I picked up a simple $30 cardioid condenser microphone designed for Streamers, but I just want to record ultrasonic noises. Here are typical examples of condenser microphones. Any or all of them should work fine.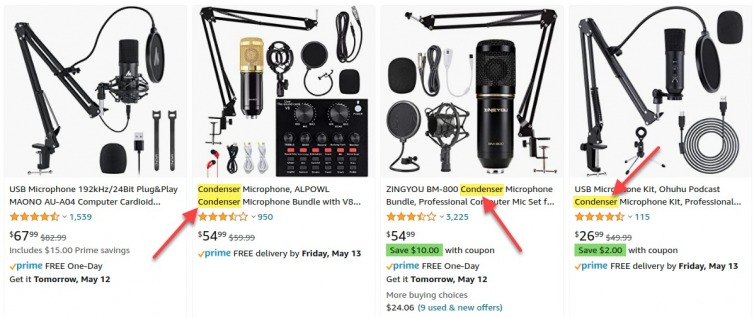 Next, I downloaded a quite nice and free, real-time linguistic tool called Spectrogram 16. There is no installer; it is a standalone program.
Size: 680 KB
Last updated: 5/18/2008
MD5: 0410b485fb1325aec128ba5c1b650df7b068
The makers of the software are gone, so I mirror it here.

Let's Record Ultrasound
After opening Spectrogram 16, we press F1 (live input) and fiddle with the settings like so. The key is to use the max sample rate.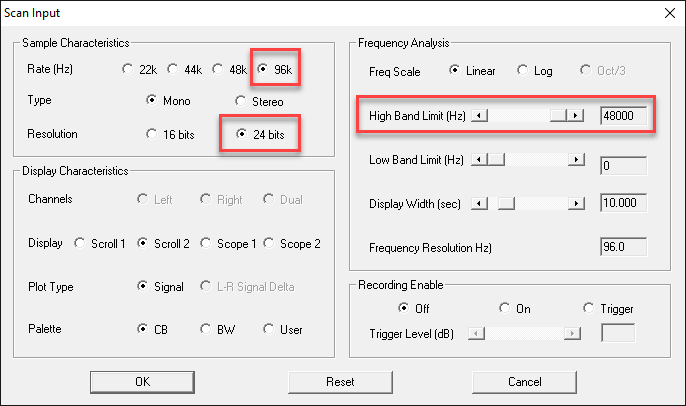 Press enter to start live signal visualization. Here is my first go at it, and my dog came running too as he is trained to do so.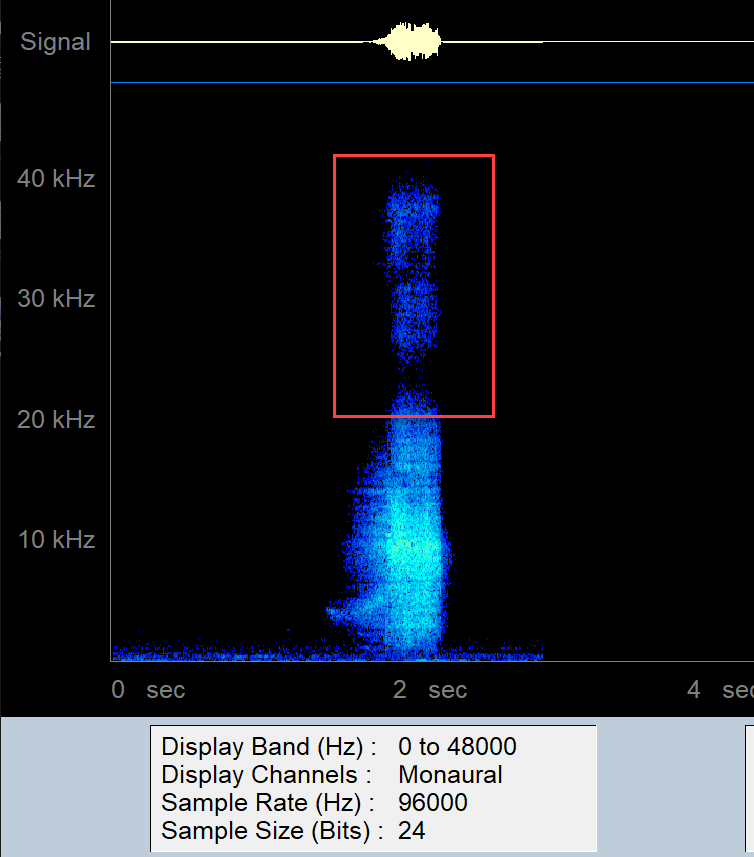 I'll go a few more times to try to eliminate the sounds in the human hearing range.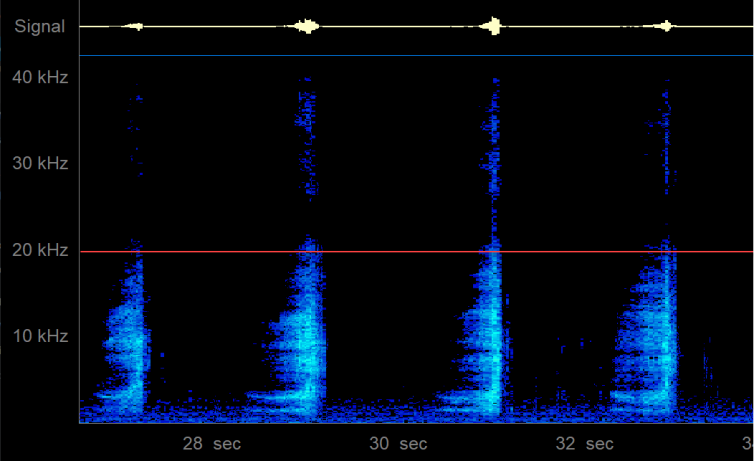 Yeah, that's not happening. I cannot ninja-whistle with just my mouth.
The cavities in my mouth, sinuses, and nasal region aren't built for ultrasonic resonance (of course), but I can blast the audio spectrum and sound like a snake hiss, and just barely make some ultrasound. My dog probably recognizes the broad-spectrum hiss and is trained to come running. It is rewarding to make this 'quiet' sound and see Pooch come running back from 20 meters away.
What do Dog Repellers Sound Like?
My dog repeller worked for about 5 minutes until he stopped caring. Dogs need to associate an action or sound with a response or memory; I would just push the button to distract him with no consequence. Now it is of no consequence. But, let's check out a dog repeller.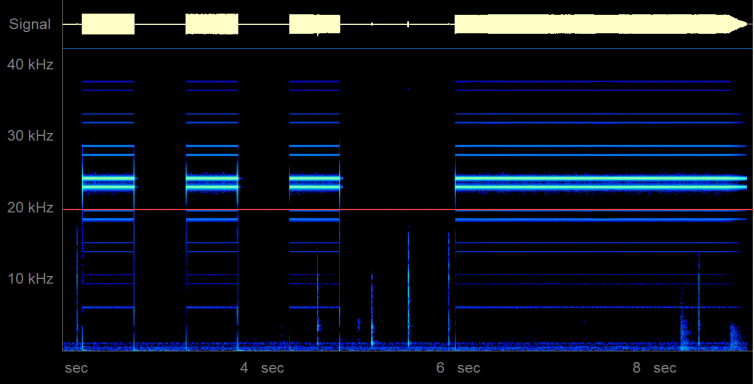 There are some harmonics but the strongest band(s) are over 20 kHz. Do not put this next to your ear.
Conclusion
It is easy and inexpensive to get started with recording ultrasound.
Success: I can visually confirm I am able to produce a slight ultrasonic sound with just the tip of my tongue pressed firmly against my alveolar ridge (the gums at the back of the top teeth, but at a ridge-like ridge). Though most of the sound I made is white noise, it is a distinctive enough sound that my dog comes running when I make such a noise.
---